Arts Education and Collaborations

As an experienced museum educator for all ages, I'm trained in Visual Thinking Strategies (VTS), gallery facilitation, and youth-centered teen education. I lead collaborative hands-on art making classes and activities for all ages, STEAM Maker Camps, and therapeutic workshops for folks with developmental and intellectual disabilities.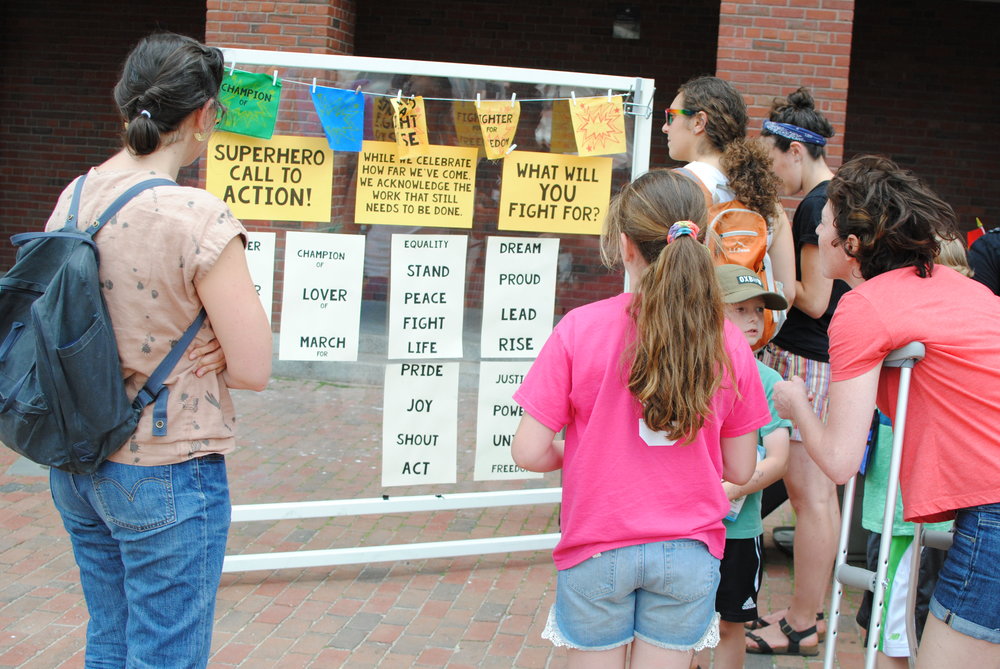 Universal Design for Learning: Redesigning Public Talks

Prototype book and website for redesigining public talks and question & answer sessions, informed by the key UDL frameworks of engagement, representation, action, and expresion.




Created for T560: Universal Design for Learning (UDL) at the Harvard Graduate School of Education



Experimental Movement


SPELL: south portland experimental language league at the living room dance collective

SPELL (South Portland Experimental Language League) is a biweekly movement class at The Living Room. All levels welcome! No dance experience required.

SPELL is a place to: warm up, shake out, find a weird new move you like.
We try out ritual to access new language/s.
We play good music and laugh.

We prioritize consent.

Through informal exercises and mirth, we look inward. (No routines to learn.)

Class offers opt-in solo, pair, and group work.